Man Matches On Tinder With Woman At Hospital Giving Birth
Not everyone is able to find their soulmate on Tinder, but anyone who has used the app knows that if you are on it for long enough, at the very least, you wind up with a good story or two. We've heard all sorts of strange ones, from a guy bringing his Tinder match to his grandmother's funeral, to a woman matching with a thief and his victim on the same night, but the latest story is probably something that rarely occurs.
On New Year's Eve, Brad Galloway matched with a woman and it didn't take long for things to turn a little strange after he started messaging her. He asked the common question, "What are you doing today?" and was shocked by how she responded - that she was at the hospital having a baby.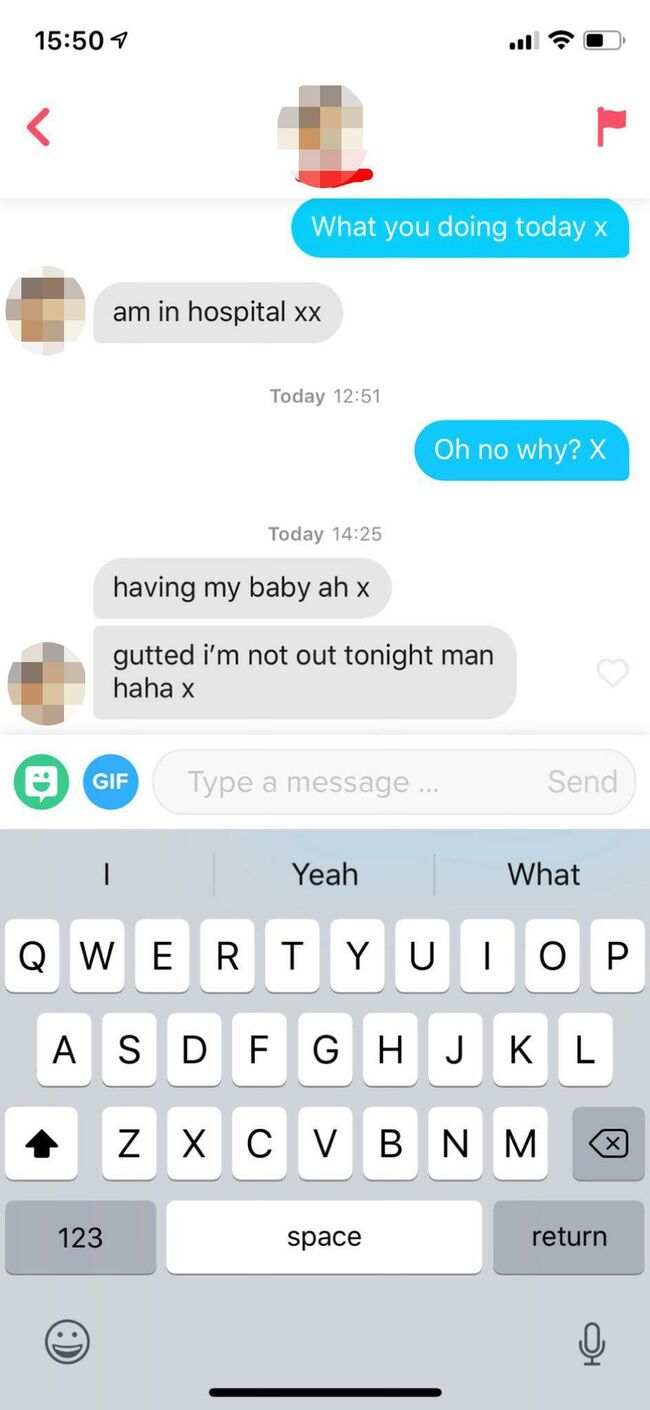 Galloway shared the text exchange on Twitter, and in it, his match explained how she is "gutted" to not be going out that night. He captioned the tweet, "No fun this Tinder s**t."
While there is no word if the pair met up, it seems like Brad might not have been interested.
Photo: Getty Images

Brad Miller
Want to know more about Brad Miller? Get his bio and social pages here!
Read more