Are you READY for AC/DC to continue on with AXL ROSE on lead?
Ever since Axl Rose stepped in to help out AC/DC when Brian Johnson could no longer perform due to hearing issues, the debate has been going on as to A: Whether Brian will ever return (Spoiler Alert, he says probably not) and the whole world seems pretty divided on the issue.
Whether you like it or not, it looks like you WILL be seeing Axl not only back on the road with AC/DC, but even RECORDING NEW MUSIC AS WELL!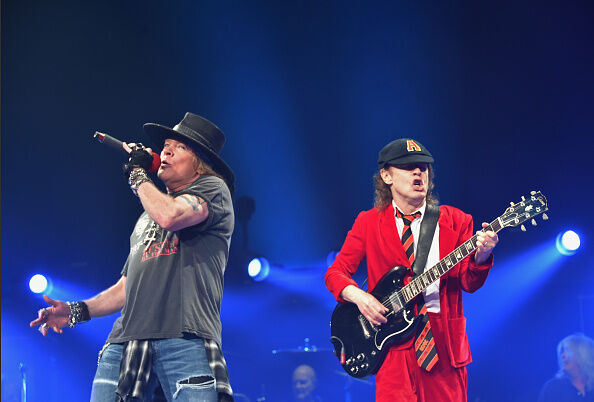 AC/DC biographer Murray Engleheart says the legendary Australian rock band has plans to continue on with Axl Rose as its frontman.
Engleheart says AC/DC's lead guitarist and lone remaining co-founder, Angus Young, intends to tour again with Rose and even record new music with the Guns N' Roses singer.
"Speculate all you want but I've said it before and I'll say it again: AC/DC will continue with Axl on vocals — new album, touring, the whole nine yards," said Engleheart in a Facebook post. "What was a massive gamble by Angus turned out to be an equally enormous triumph that has set the scene for the future."
I've heard a TON of debate and understand both sides of the argument. I, for one, never got to see Brian Johnson perform, so I'd take an AC/DC Axl date if I could get it!
Thoughts?
xoxo Shannon